Posts for: September, 2017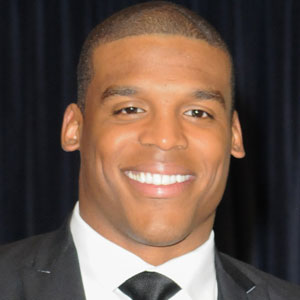 When is the best time to floss your teeth: Morning? Bedtime? How about: whenever and wherever the moment feels right?
For Cam Newton, award-winning NFL quarterback for the Carolina Panthers, the answer is clearly the latter. During the third quarter of the 2016 season-opener between his team and the Denver Broncos, TV cameras focused on Newton as he sat on the bench. The 2015 MVP was clearly seen stretching a string of dental floss between his index fingers and taking care of some dental hygiene business… and thereby creating a minor storm on the internet.
Inappropriate? We don't think so. As dentists, we're always happy when someone comes along to remind people how important it is to floss. And when that person has a million-dollar smile like Cam Newton's — so much the better.
Of course, there has been a lot of discussion lately about flossing. News outlets have gleefully reported that there's a lack of hard evidence at present to show that flossing is effective. But we would like to point out that, as the saying goes, "Absence of evidence is not evidence of absence." There are a number of reasons why health care organizations like the American Dental Association (ADA) still firmly recommend daily flossing. Here are a few:
It's well established that when plaque is allowed to build up on teeth, tooth decay and gum disease are bound to follow.
A tooth brush does a good job of cleaning most tooth surfaces, but it can't reach into spaces between teeth.
Cleaning between teeth (interdental cleaning) has been shown to remove plaque and food debris from these hard-to-reach spaces.
Dental floss isn't the only method for interdental cleaning… but it is recognized by dentists as the best way, and is an excellent method for doing this at home — or anywhere else!
Whether you use dental floss or another type of interdental cleaner is up to you. But the ADA stands by its recommendations for maintaining good oral health: Brush twice a day for two minutes with fluoride toothpaste; visit your dentist regularly for professional cleanings and checkups; and clean between teeth once a day with an interdental cleaner like floss. It doesn't matter if you do it in your own home, or on the sidelines of an NFL game… as long as you do it!
If you would like more information about flossing and oral hygiene, contact us or schedule an appointment for a consultation.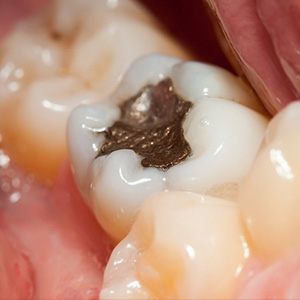 Over the last century and a half millions of people have had a tooth cavity filled with "silver" amalgam. Perhaps you're one of them. The use of this effective and durable filling has declined in recent years, but only because of the development of more attractive tooth-colored materials.
At the same time there's another issue that's been brewing in recent years about this otherwise dependable metal alloy: the inclusion of mercury in amalgam, about half of its starting mixture. Various studies have shown mercury exposure can have a cumulative toxic effect on humans. As a result, you may already be heeding warnings to limit certain seafood in your diet.
So, should you be equally concerned about amalgam fillings — even going so far as to have any existing ones removed?
Before taking such a drastic step, let's look at the facts. To begin with, not all forms of mercury are equally toxic. The form causing the most concern is called methylmercury, a compound formed when mercury released in the environment combines with organic molecules. This is the form certain large fish like salmon and tuna ingest, which we then ingest when we eat them. Methylmercury can accumulate in the body's tissues where at high levels it can damage various organ systems.
Dental amalgam, on the other hand, uses elemental mercury. Dentists take it in liquid form and mix it with a powder of other metals like silver, tin and copper to create a pliable paste. After it's placed in a prepared cavity, the amalgam hardens into a compound in which the mercury interlaces with the other metals and becomes "trapped."
Although over time the filling may emit trace amounts of mercury vapor, it's well below harmful levels. You're more likely to encounter "un-trapped" mercury in your diet than from a dental filling. And scores of studies over amalgam's 150-year history have produced no demonstrable ill effects due to mercury.
Although it now competes with more attractive materials, amalgam still fills (no pun intended) a necessary role. Dentists frequently use amalgam in less visible back teeth, which encounter higher chewing pressures than front teeth. So, if you already have an amalgam filling or we recommend one to you, relax — you're really in no danger of mercury poisoning.
If you would like more information on dental amalgam fillings, please contact us or schedule an appointment for a consultation.