Posts for: October, 2016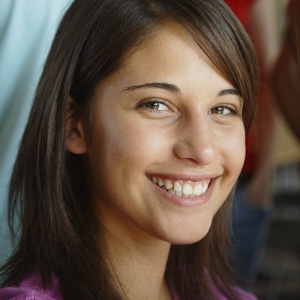 Losing a tooth affects not only your smile but your overall dental health too. A dental implant solves both issues: it replaces the whole tooth, including the root, to merge durability with a life-like appearance.
For teenagers with a missing tooth, however, an implant may not be a good idea, at least until they've physically matured. Although their permanent teeth have usually all come in by puberty, the jaws and facial structure continue to develop into early adulthood. An implant placed too early could appear misaligned when the jaw fully matures.
The best approach for teens is a temporary replacement until they're physically ready for an implant. There are two good options: a removable partial denture (RPD) or a fixed bonded bridge.
Common among adults, an RPD is also a viable replacement for a teenager's missing tooth. An RPD consists of a prosthetic (false) tooth set in a nylon or acrylic base that resembles gum tissue. Metal clips formed in the RPD fit over adjacent teeth to hold the appliance in place; this also makes it easy to remove for cleaning or sleep time. We typically recommend an acrylic base for teens because it's easier to adjust if the RPD's fit becomes loose.
To hold it in place, a traditional bridge uses crowns on either side of the replacement tooth to bond over the natural teeth next to the open socket. Because this requires permanently altering the support teeth, we recommend a bonded bridge that doesn't.
This modified bridge uses wing-like strips of dental material on the back of the false tooth that project outward. With the tooth in place, we bond the extending portions of these projections to the back of the adjacent teeth, which secures the false tooth in place.
Of the two options, the bonded bridge is more comfortable, buys the most time and looks the most natural. But it will cost more than an RPD. Bite issues, teeth grinding, overall gum health or your child's level of hygiene conscientiousness could also nix it as a viable option.
Either choice will effectively replace your child's missing tooth until it's time for a permanent restoration. We'll help you weigh all the factors to determine which one is best for your situation.
If you would like more information on restoration options for teens, please contact us or schedule an appointment for a consultation.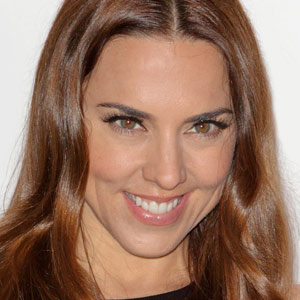 As a member of the best-selling pop group Spice Girls, Mel C (AKA Sporty Spice) enjoyed her share of musical superstardom. At the band's peak in the Nineties, the young singer's signature look featured baggy sweatpants, an assortment of tattoos, a nose stud and a gold-capped incisor, front and center in her mouth. Today, Melanie Chisholm is still singing — but now she's a mom, an amateur triathlete… and that gold tooth is just a memory. Not only that, her smile looks more evenly spaced and whiter than it did when she was referred to as the "tomboy" of the group.
What happened? In our view, it all boils down to changing tastes — plus a little bit of help from dental professionals. As the "wannabe" singer proves, there's no single standard when it comes to making your teeth look their best. Your own look is unique to you — and your smile can reflect that individuality.
For example, crowns (caps) are substantial coverings that may be placed on teeth when they are being restored. They are available in three types: gold, all-porcelain, or porcelain-fused-to-metal. The latter two are tooth-colored, while the gold is — well, shiny like gold bling. Which one is right for you? In many cases, it's your choice.
Likewise, dental veneers — wafer-thin shells that can correct cosmetic issues by covering the surface of your teeth — can be made in a variety of shades. Their hues may range from natural ivory to Hollywood white, and everything in between. What's the best color for you? Only you can say.
Some people opt for a "smile makeover" that uses small irregularities in the spacing and color of teeth to create a more "natural" look. Other folks want a perfectly even, brilliant white smile that dazzles the eye. Still others are looking to match or restore the smile they once had — perhaps even re-creating a signature gap between the teeth. As long as there are no other dental issues involved, the choice is yours.
So if you're unhappy with your smile — or if you feel it doesn't reflect the person you "wannabe" — why not talk to us about a smile makeover? Just call our office to schedule a consultation. You can learn more about this topic in the Dear Doctor magazine articles "Beautiful Smiles by Design" and "The Impact of a Smile Makeover."